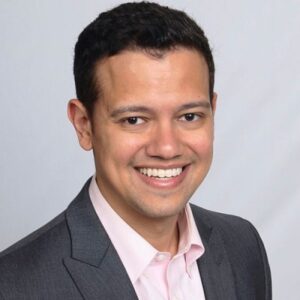 Mark Dawoud, DMD
Board-Certified Pediatric Dentist
Dr. Mark Dawoud, known as "Dr. Mark" to all his patients, grew up in the New York Tri-State area. He received his DMD from Tufts School of Dental Medicine, following up with a dental residency at NYU Lutheran Medical Center working as a general dentist. Dr. Dawoud then completed an advanced certification in Pediatric Dentistry Specialty residency through NYU Lutheran Medical Center (now renamed NYU Langone Hospital—Brooklyn) where he served as the chief resident and enjoyed treating patients from all over the world. Dr. Dawoud is a board-certified pediatric dentist who is licensed by the State of Florida to administer in-office sedation to his patients.
Dr. Dawoud became a board-certified pediatric dentist to provide the most exceptional service possible to every child in his care but has a special affinity for working with patients with autism, Downs syndrome, and cleft lip and palate. He has extensive training in laser dentistry, sedation dentistry, and hospital dentistry. Dr. Dawoud has been named one of the 2019 "40 Under 40" by Incisal Edge dental lifestyle magazine, which recognizes America's finest young practitioners for their achievements in dentistry. An expansion of the magazine's signature awards this year will include categories for General Dentists and Dental Specialists.
In his spare time, Dr. Dawoud enjoys actively serving at his church, spending time with his wife, exploring the Florida landscape, running, swimming, and tossing a football around.
American Board of Pediatric Dentistry – Diplomate

American Academy of Pediatric Dentistry – Member

Florida Academy of Pediatric Dentistry – Member

American Dental Association – Member

Academy of Laser Dentistry – Member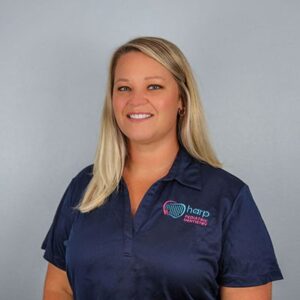 Justine grew up in Key West, FL and graduated in 2014 from Pinellas Technical College. She is an AADOM (American Association of Dental Office Management) OSHA Compliance Coordinator who loves making dentistry fun! 
Outside of the office, Justine has a son who is young and energetic and she loves the beach and country music!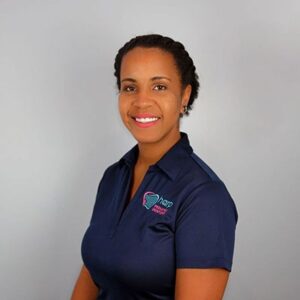 Johana is of Dominican descent, but she was born and raised in Puerto Rico and has lived in Florida since 2015. She graduated in 2013 with a degree in Dental Assisting and Business Administration from York Technical Institute of PA. She is also OSHA and Safe Start certified with additional training in Radiation Health and Safety. Johana loves making a difference in the lives of patients.
Outside of the office, Johana enjoys the outdoors and traveling.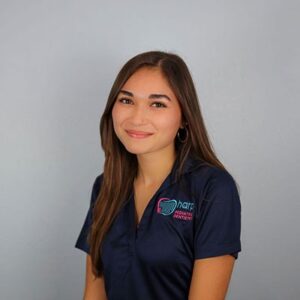 Eleina has lived in both St. Petersburg, FL and Moses Lake, WA. She graduated from Academy 4 Dental Assistants in 2019 and she has additional training as an Expanded Function Dental Assistant. She loves doing whatever she can to make dental appointments fun and less scary for the young patients she works with!
Eleina is the oldest of four kids and the only girl in the family. When she is not at work, she loves to play video games, and she is a soccer player. She also enjoys doing her nails.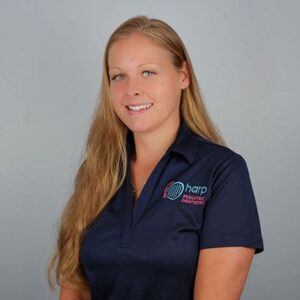 Katie is originally from Dade City FL and has lived in the St. Petersburg area since grade school. She graduated as an ambassador from Ultimate Medical Academy with her Dental Assistant Certificate and she is currently working on an AS degree at St. Petersburg College. Katie genuinely loves dentistry and she has so much fun working with the kids, she finds it very rewarding!
In her spare time, Katie enjoys spending time with her two young boys and anything outdoor related, whether that means going to the park or heading to the beach.